To enroll in one of our online courses:  choose your course, add to Cart and Checkout.  Once you have purchased the class, our administrator will create an account for you for enrollment into the online classroom. This username and password will be sent to you via email.  You may begin your course!
To enroll in our classroom courses: choose your course, add to Cart and Checkout.  You will receive a receipt and class information via email.
Our Blended Courses are available now!!
If you have any questions, please feel free to contact Captain Kim at 305-481-6981 or Kim@CaptainSchoolKeyWest.com.  To keep track of your purchases, you can also create an account for the shopping cart on the Account page.
Crystal Magnifier (4x) with Compass Rose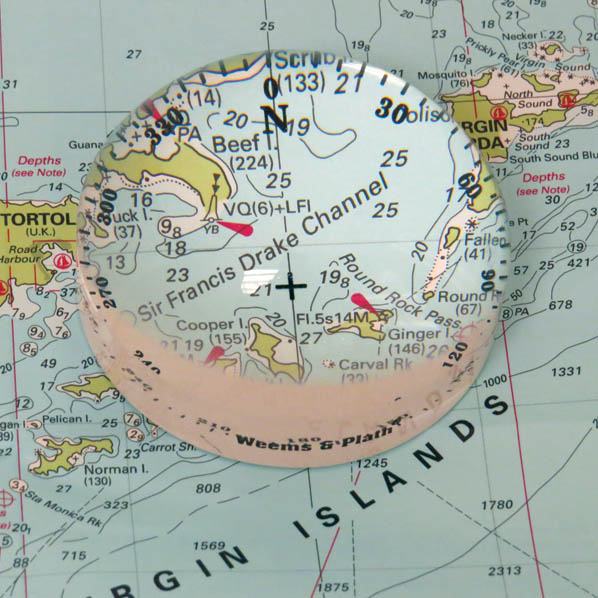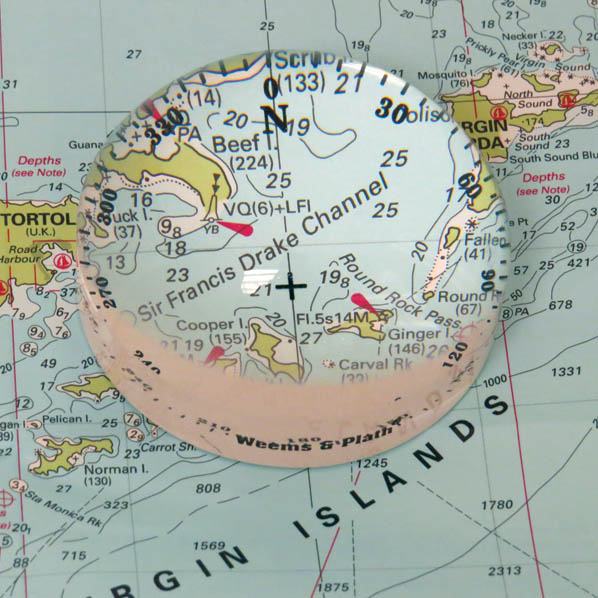 This handsome optical-grade crystal glass magnifier features a compass rose, making it perfect for use with nautical charts.   With crystal clarity and magnification of 4x, this magnifier enlarges small print on any task and is a welcome addition to desks or chart tables. The scratch resistant Crystal Magnifier is more durable than acrylic models and is packaged in an attractive, felt-lined gift box. 
Optical-grade crystal
Compass rose
4x magnifying lens
Scratch resistant
Approx. 3" in diameter
Felt-lined gift box