To enroll in one of our online courses:  choose your course, add to Cart and Checkout.  Once you have purchased the class, our administrator will create an account for you for enrollment into the online classroom. This username and password will be sent to you via email.  You may begin your course!
To enroll in our classroom courses: choose your course, add to Cart and Checkout.  You will receive a receipt and class information via email.
Our Blended Courses are available now!!
If you have any questions, please feel free to contact Captain Kim at 305-481-6981 or Kim@CaptainSchoolKeyWest.com.  To keep track of your purchases, you can also create an account for the shopping cart on the Account page.
Weemes and Plath Primary Navigation Kit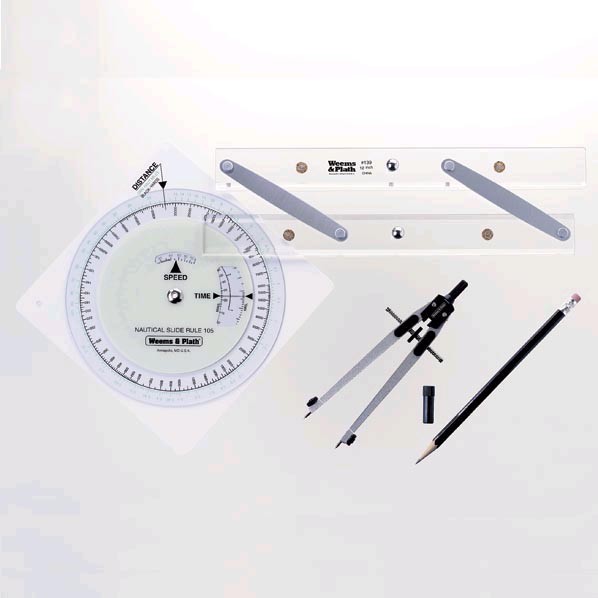 Weems and Plath Primary Navigation tool set (32200)
All the basic tools for charting and navigation are found in the Primary Navigation Set. The set features our best selling UltraLight Divider for measuring distance, a milled 12-inch (30.48cm) parallel ruler for determining accurate course lines, the Nautical Slide rule for speed and distance calculation and a navigator's pencil.
Kit includes one each of the following:
UltraLight Divider (176)
12-inch Parallel Rule (140)
Nautical Slide rule (105)
No. 2 Navigator Pencil (1141)
Durable plastic storage pouch
Lifetime warranty